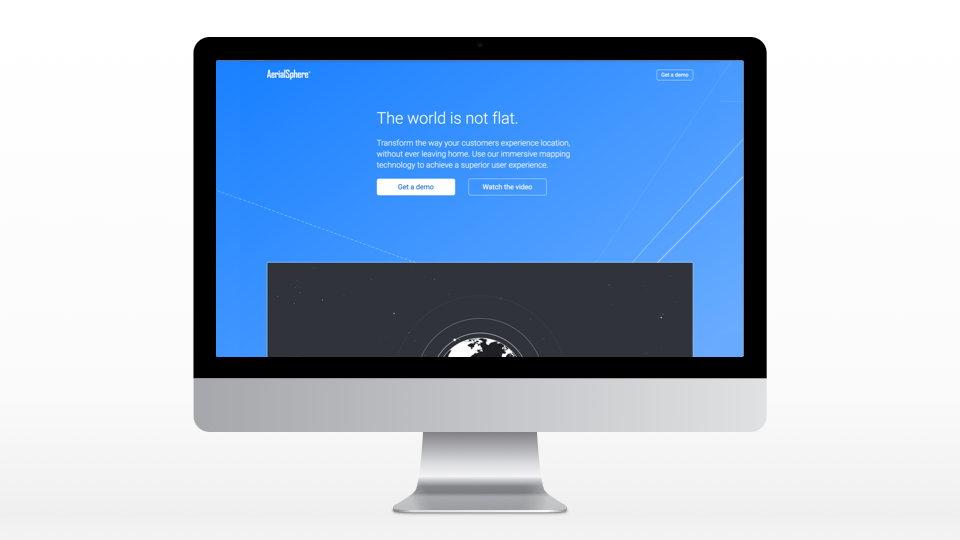 At Tallwave, we worked with Aerial Sphere to help them plan and achieve the next phase in their business. They worked with us to unpack their goals, technology, and processes. This unpack helped us to create marketing materials to help them achieve their goals:
A single-page responsive website
An animated, explanatory video of their technology
A custom designed Keynote & Powerpoint presentation template
My main roles in the project were visual design, motion graphics, and editing. Over the course of the project I also gave design direction on other aspects, such as UX design and worked with the rest of the team on the storyboarding for the video.
Video
We worked as a team to create a script and storyboard that painted the picture of the potential of Aerial Sphere's technology. From there, we worked with them on a music selection and getting a voiceover produced while I animated and edited the video based on their imagery and custom created motion graphics.
Storyboard sketches and vision illustrations
Note: I'm not showing my coworker's sketches, etc here, only my own.
---
Keynote
A custom Keynote (and Powerpoint) template was created for various presentation needs. The template design was meant to reflect the style of video, so that the video could be shown in a presentation and feel like an extension of the presentation.
---
Responsive webpage
Due to budget and time constraints, it was decided to create a single-page, (mobile-first) responsive site. I created visual comps and then worked with the amazing Scott Bulloch to bring it to life.
Where we missed the mark: Ultimately, the client couldn't use this deliverable. Whether due to us (the delivery team) moving too fast, or the client's needs changing (in which case we weren't adapting enough), we failed them; they ended up paying for something they couldn't use. What they needed was a Wordpress page or theme. They had to take the content we created and adapt it to their Wordpress site after the project ended.